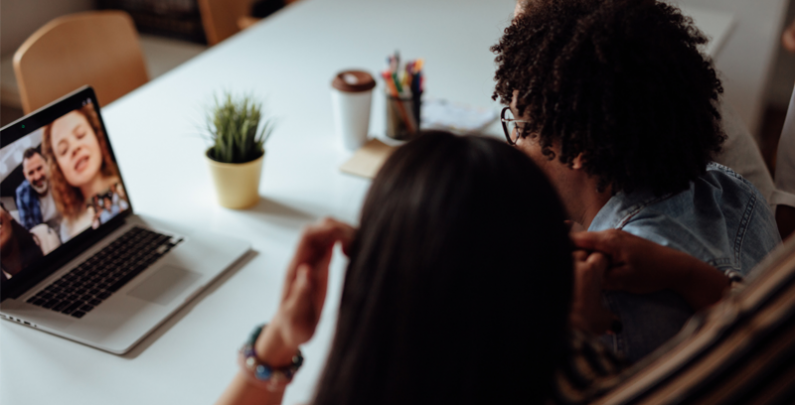 Microsoft 365 helps you and your family connect, work, and learn from home
Since we announced Microsoft 365 Personal and Family subscriptions a few weeks ago, I've been uplifted by the unique and creative ways people have been using Office and other Microsoft tools to work, learn, and connect from home. From giving piano lessons over Skype to virtual family workouts at home to teachers using Microsoft Teams to read stories to their students, it's moving to see us all adapting and maintaining connections with those who matter most in this time.
Source Article: https://www.microsoft.com/en-us/microsoft-365/blog/2020/04/21/microsoft-365-family-work-home/
As everyone adapts to different and innovative ways of living, working, and organizing, we are here to help in that process. Today, we're excited that Microsoft 365 has more to offer across free and premium experiences. Here are 10 ways Microsoft can help you and your family experience more efficiency, more enjoyment, and more ease—across your whole lives.
Connect with loved ones and friends over Skype—This continues to be critical in this time. Maintaining our relationships looks different for all of us. It could be wishing your friend a virtual happy birthday, setting up a weekend trivia night with family, or having a video happy hour with your neighbors. With the Meet Now feature in Skype, it's easy to connect over video (for free) with up to 50 people in just a few clicks.

Become a better writer—Our desire and need to communicate during this time has not diminished, it has simply shifted. Quick café catch-ups are now social media discussions, and chats with coworkers are IMs. This is where Microsoft Editor can be a huge help. Now available as a browser extension in Microsoft Edge and Google Chrome, Editor offers writing assistance whether you are relaying a story on Facebook, writing an email to your child's teacher, or posting on Twitter. Across the web, Microsoft Editor is your virtual assistant to help you write more clearly and concisely.
Discover resources for your family, job, and schooling—There are thousands of free and premium templates available for you to use across Word, Excel, and PowerPoint, many of which are very relevant today. With kids learning from home, we're proud to offer a variety of Home Learning templates like alphabet flash cards, a reading log in Word, or multiplication tables in Excel. When you're looking for ways to connect with your kids and family at home, we have Family Activity templates including an animal doodle coloring book in PowerPoint and Sudoku puzzle solvers in Excel. For those working from home, or on the hunt for their next job, we offer wide range of Presentation templates as well as Resume and Cover Letter templates.
Multi-task with ease—The Play My Emails feature in Outlook can be a lifesaver for those with a lot going on. Taking the dog on another walk? Fixing an afternoon snack for the kids? Have your emails read aloud to you so you can multitask effectively. And in this home/work/life blend we are all experiencing, it's as important as ever to stay on top of your schedule. Outlook allows you to share calendars (so you can coordinate schedules with family members) and add calendars (so you can plan around important events).
Keep a handle on your to-dos—For most, our homes are now a hub for much more than what they used to be. They've become our workspace, classroom, cafeteria, gym, and living area. Our realities and locations may have shifted, but that doesn't mean we can't remain organized. With Microsoft To-Do, you can create the grocery list and share it with your spouse so they can order it. You can make a task list for the kids to check-off before time on their Xbox. You can share workout routines with friends. Whatever you need to accomplish, we've got you covered.
Click here for the full source Microsoft 365 post.